What is a BER Certificate?
A BER Certificate or BER Rating is a Building Energy Rating provided by a qualified BER Assessor, which shows how energy efficient a property is.
Following the Kyoto Protocol in 1997, The Irish Government, along with many other countries, agreed to reduce its greenhouse gasses and other harmful emissions. One way to achieve this has been to introduce the BER scheme, which will show prospective buyers and tenants how energy efficient a property is and therefore encouraging landlords and homeowners to increase their properties energy efficiency.
The more efficient a home is, the less it costs to heat and the fewer fossil fuels are required to maintain it and in turn the more attractive it is to future tenants or owners.
As a result, it is now compulsory in Ireland when offering a property for sale or rent, to show it's energy efficiency rating or BER Rating.
Who needs a BER Certificate?
If you are offering a property in Ireland for sale or rent, you must by law, provide a BER Certificate for potential buyers and tenants.
This will allow prospective future occupiers of the property, to compare the buildings energy efficiency, to other houses in the area, and in turn, better estimate the cost of future heating and energy bills.
A BER must also be provided before a new home is first occupied.
Commercial properties also require BER Certificates which can be provided by Commercial BER Assessors. Buildcert can supply both Commercial and Domestic Energy Ratings.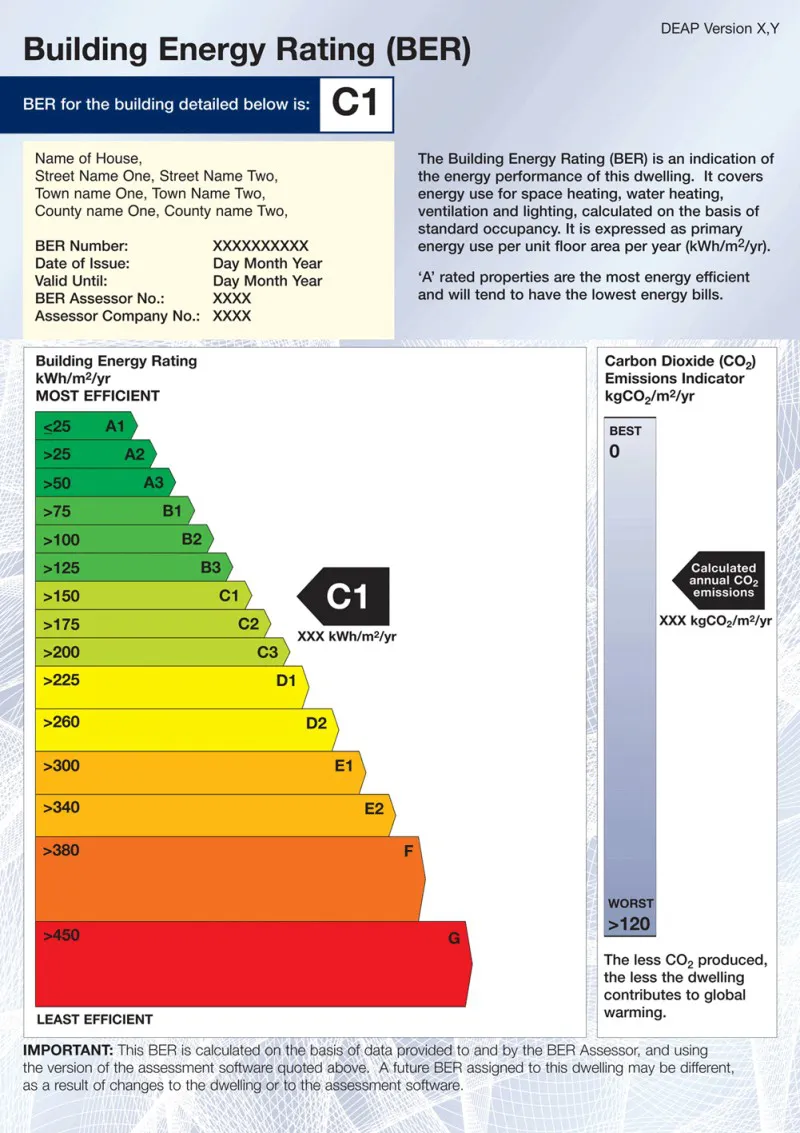 What does a Building Energy Rating look like?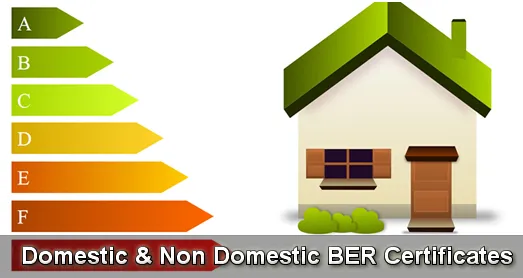 How can I improve my Energy Rating?
The Building Energy Rating Certificate comes with an accompanying advisory report. This report outlines recommendations as to what you can do to improve the energy efficiency of your home. You may then choose to implement some or all of the changes outlined.
BER Services recommendations may include but are not limited to:
increasing the insulation in the walls/attic/floors

installing advanced energy efficient windows/doors

measures to achieve controlled, healthy ventilation

replace an old or inefficient boiler with a more efficient boiler

installing modern heating controls

installing certain types of renewable energy heating systems

insulating the hot water cylinder and pipework
An advisory report is a key tool for all home buyers. It is particularly useful to those who have just purchased an existing dwelling which they plan to improve or remodel in their early stages of occupancy. This report will outline to you how you can gain the full benefit of energy usage in your home. It will help save you money from the moment you move in.